Building
Light, design and comfort: the winning formula for talent retention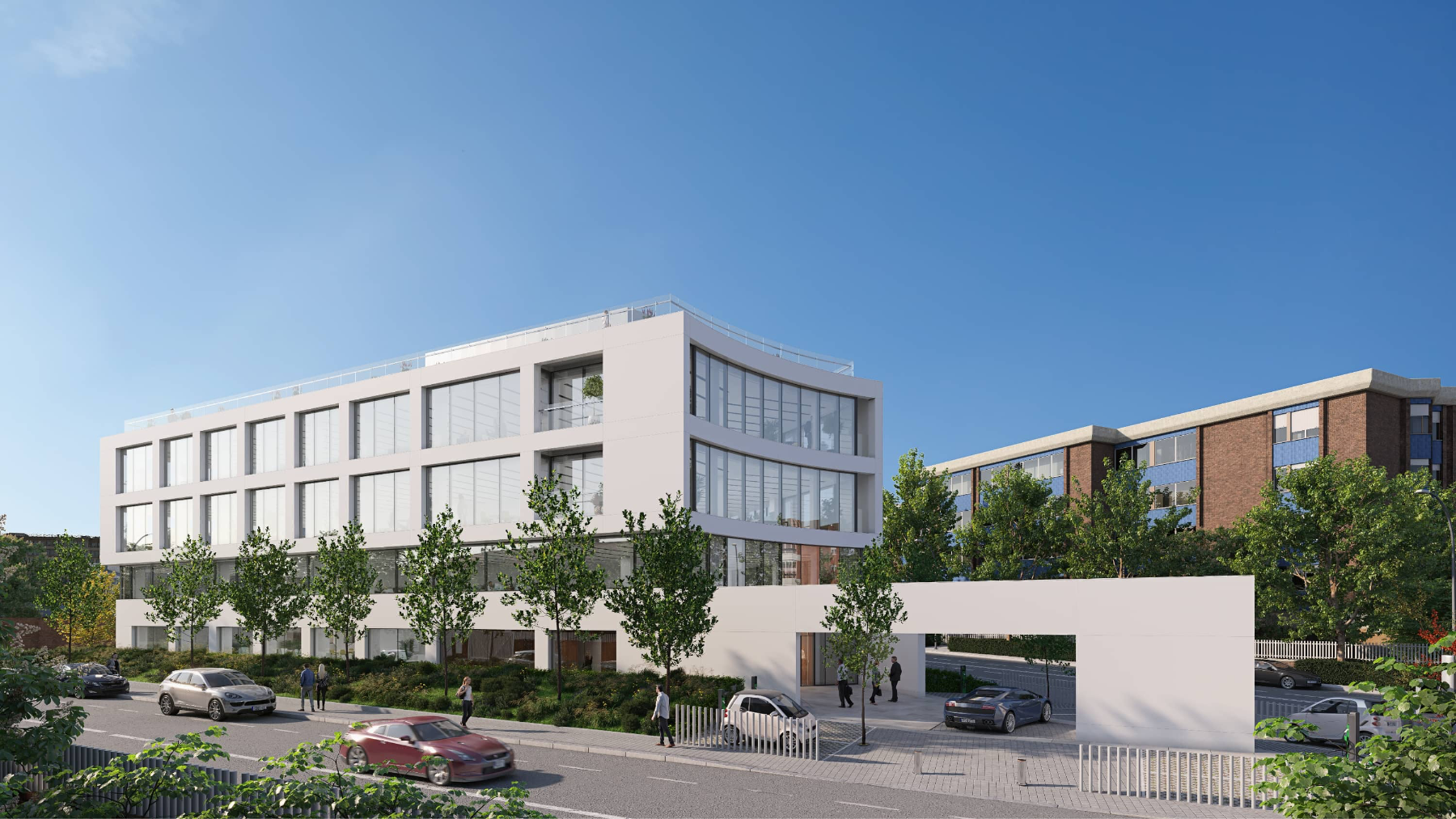 Building
4,353 sqm designed by the prestigious Fenwick Iribarren architecture studio
Building will have 65 parking places. 57 underground and 8 exterior. 17 places will have Wallbox® intelligent chargers.
Habana features open spaces to generate flexible work, meeting and exchange spaces that can adapt to the needs of each company. All the floors are interconnected with a modern central staircase, making the entire building fully accessible and adhering to the strictest design standards.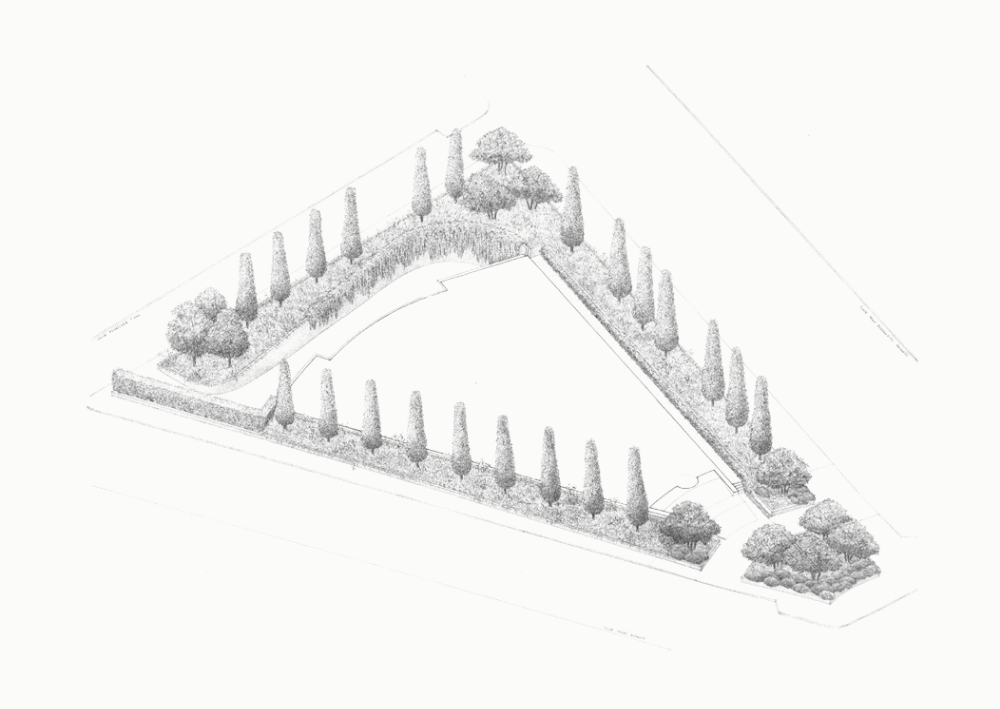 Garden
Outside, a singular 816 sqm landscaping project by Estudio Fernando Martos.
Fernando Martos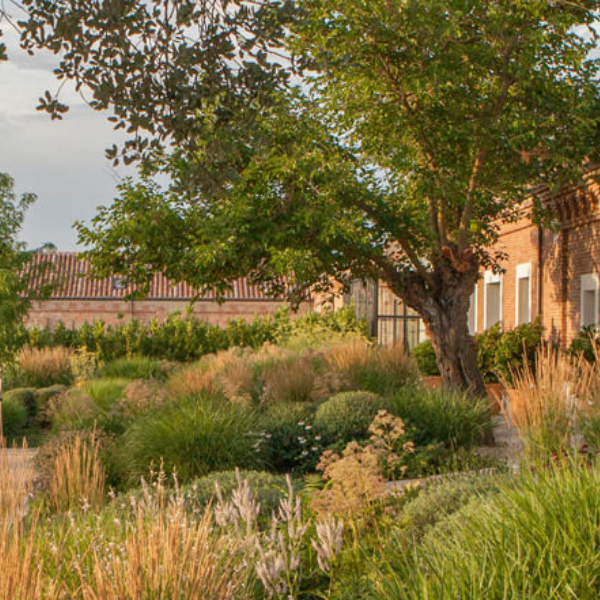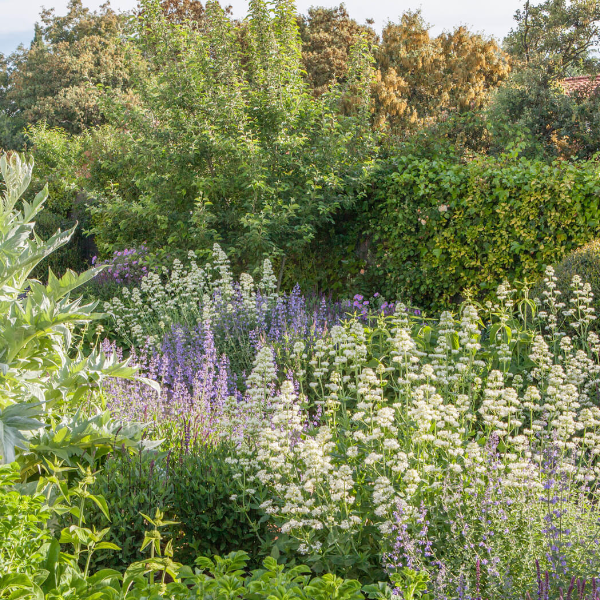 On the right, the design of the Habana garden; on the left, illustrations of landscape projects by Estudio Fernando Martos.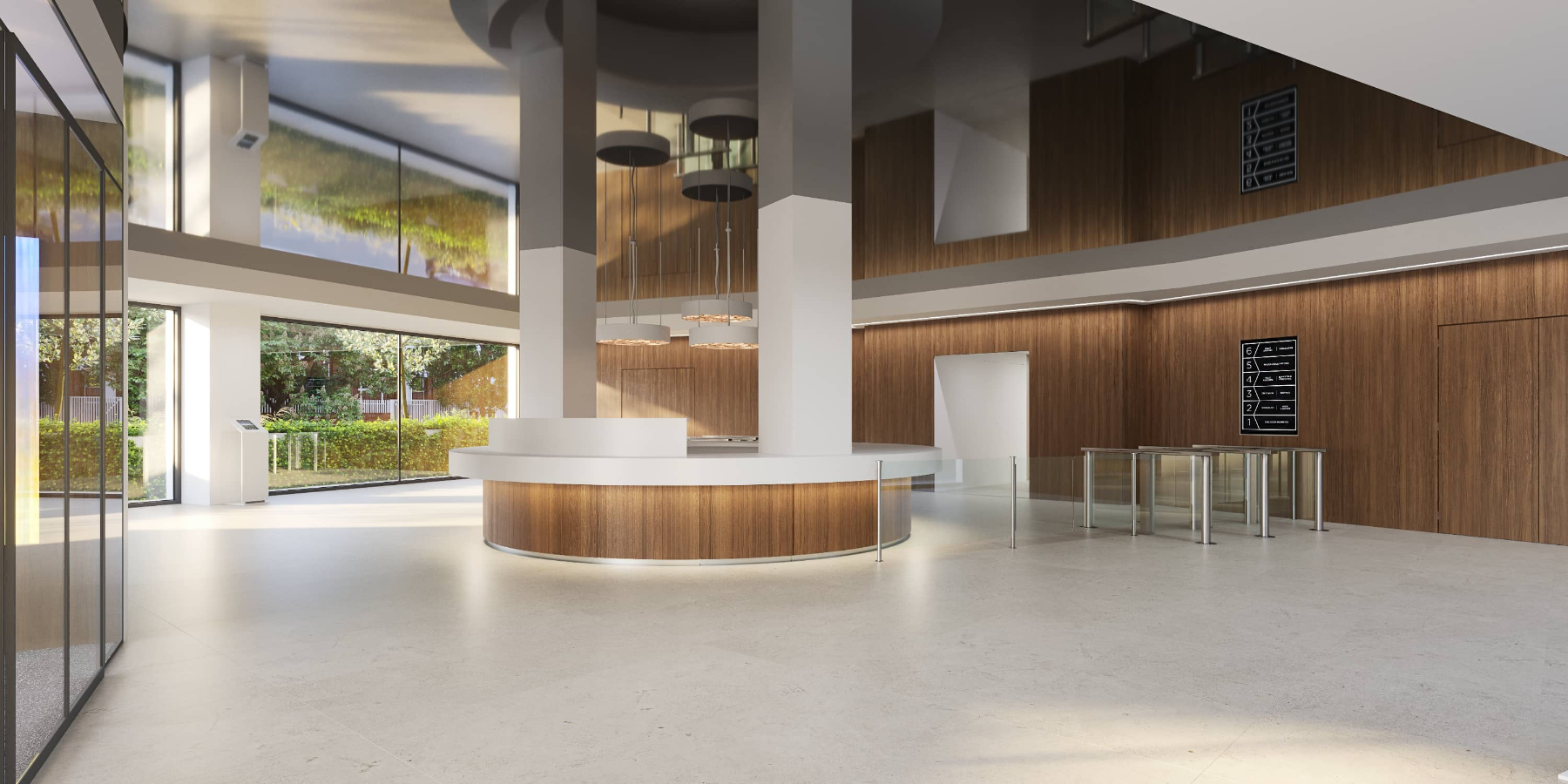 Reception
Clean and modern architecture, double heights and a strong presence.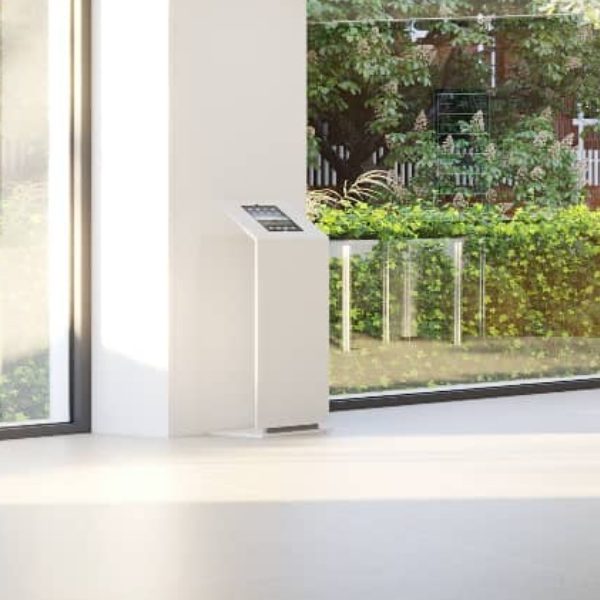 Intelligent access control enabled by the Árima® Digital Platform, will eliminate queues and waiting times.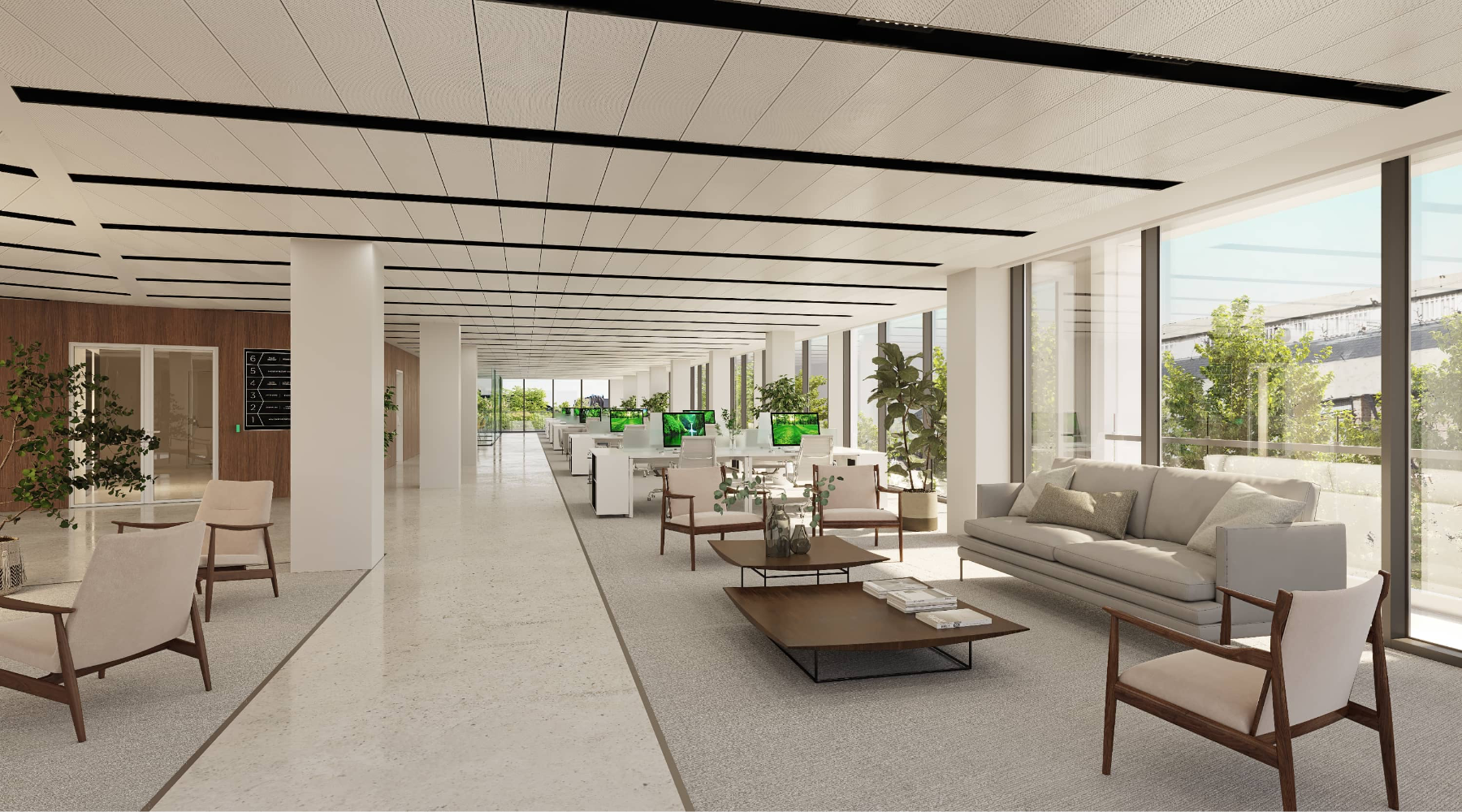 Offices
4,355.54 sqm of open-plan, luminous, and modular work spaces, built using the finest materials.
The floorplan allows for flexible and highly efficient implementation, adaptable to tenants' needs.

And because Habana is a freestanding building, most of the workstations will enjoy natural light and a fantastic view of the garden.
View implantation plan
Technical specifications
a

KRION® façade with floor to ceiling glass

b

Open-plan floors with the possibility of a two module division per floor

c

VRV heating & cooling system combined with photo-catalytic filters eliminating toxic particles, bacteria and virus

d

More than 80% of natural light in all floors

e

Office free height >2.60 m

f

LED anti-dazzling lighting

g

Suspended ceiling with the possibility of visible installations

h

Raised floor

i

Latest generation lifts

j

Intelligent access control system thanks to Árima® Digital Platform

k

Individualised accesses, with the possibility of privatising some for directors

l

Showers on three floors

m

Materials with high quality finishes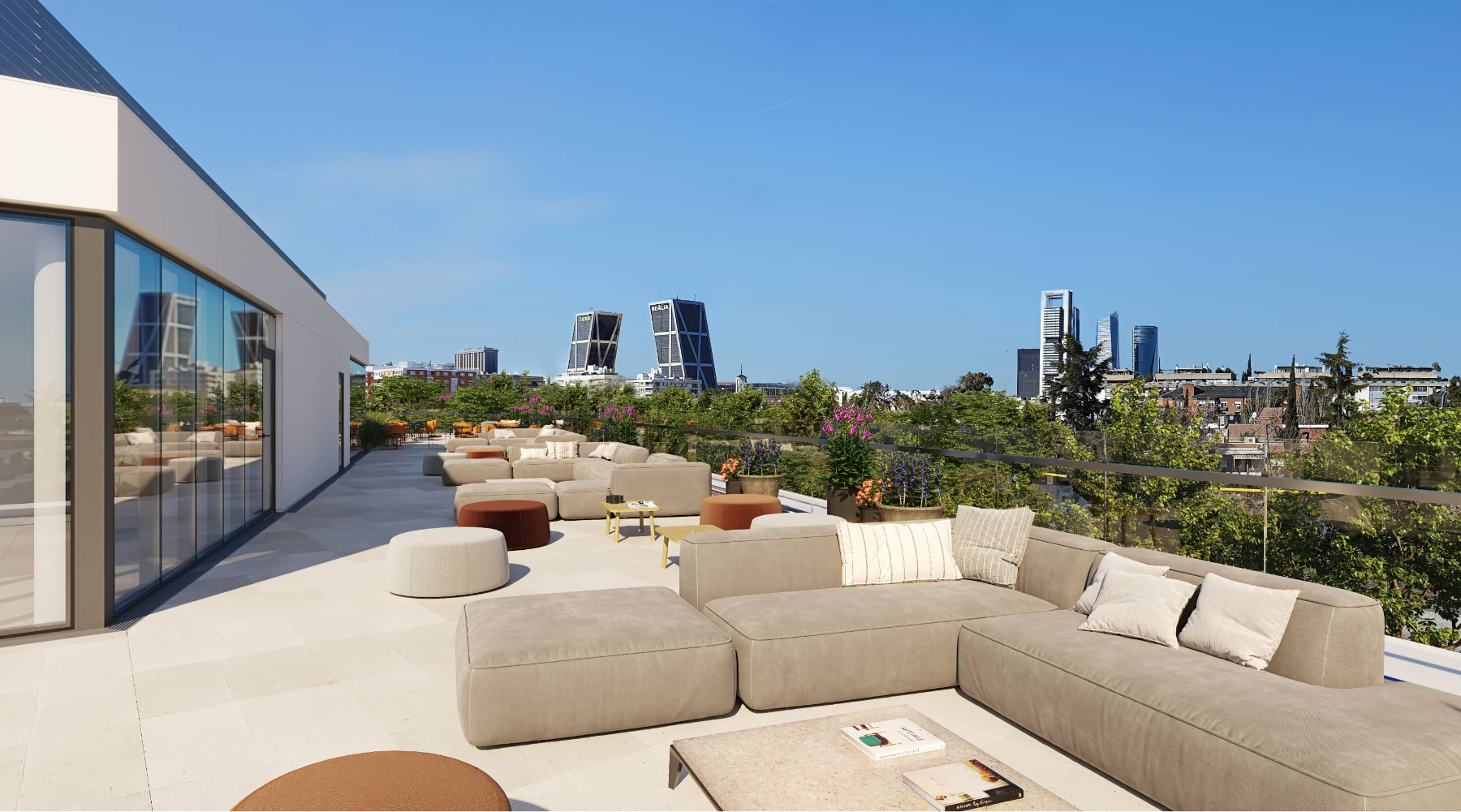 The 587.5 sqm terrace for events in the attic will have two areas prepared for catering.
Terrace and auditorium
A building equipped with amenities that directly impact the quality of life, work and productivity.
Common areas expand outdoors, with four terraces on the 2nd and 3rd floors and a total area of 79 m.

The 587.5 sqm terrace garden, designed by Fernando Martos will offer exceptional sights of the area.
An luminous office area on the second floor can double as an auditorium for up to 150 people